VACANCIES AT THE AMBASSADE HOTEL
Become our new colleague!

WE CURRENTLY OFFER OPPORTUNITIES IN:
With your passion and creativity, you run a partie independently and support the team where necessary.
You are in charge of the kitchen team and you guard the progress and quality of the operations.
Your enthusiasm and professionalism contribute to the unforgettable experience of our guests.
You are the wine specialist of Brasserie Ambassade. You passionately advise your guests on which wine goes best with their dishes.
You work directly together with the management team. Together, you ensure the success of the brasserie.
As part of our professional kitchen brigade you are responsible for the preparations for dinner and you form the basis of our kitchen.
You make the perfect cappuccino and surprise the guest with a delicious cocktail.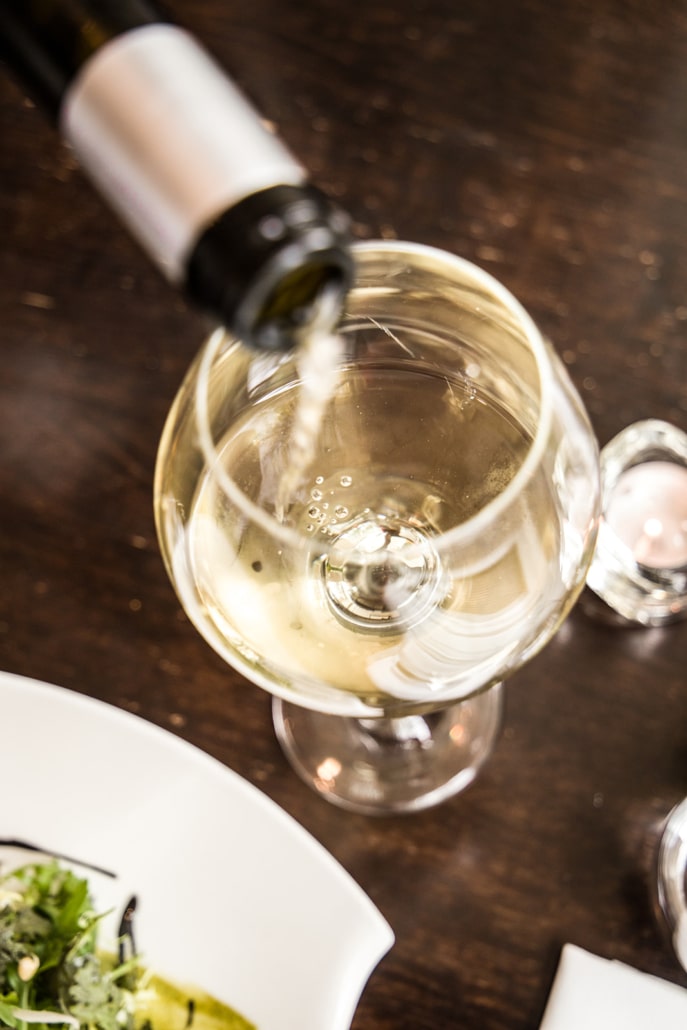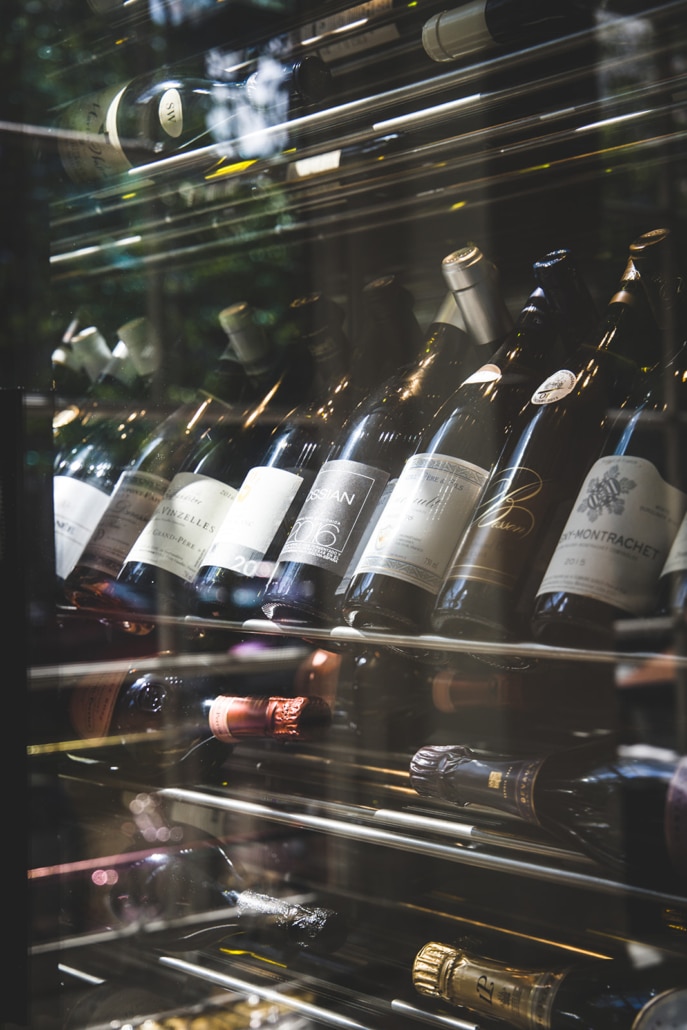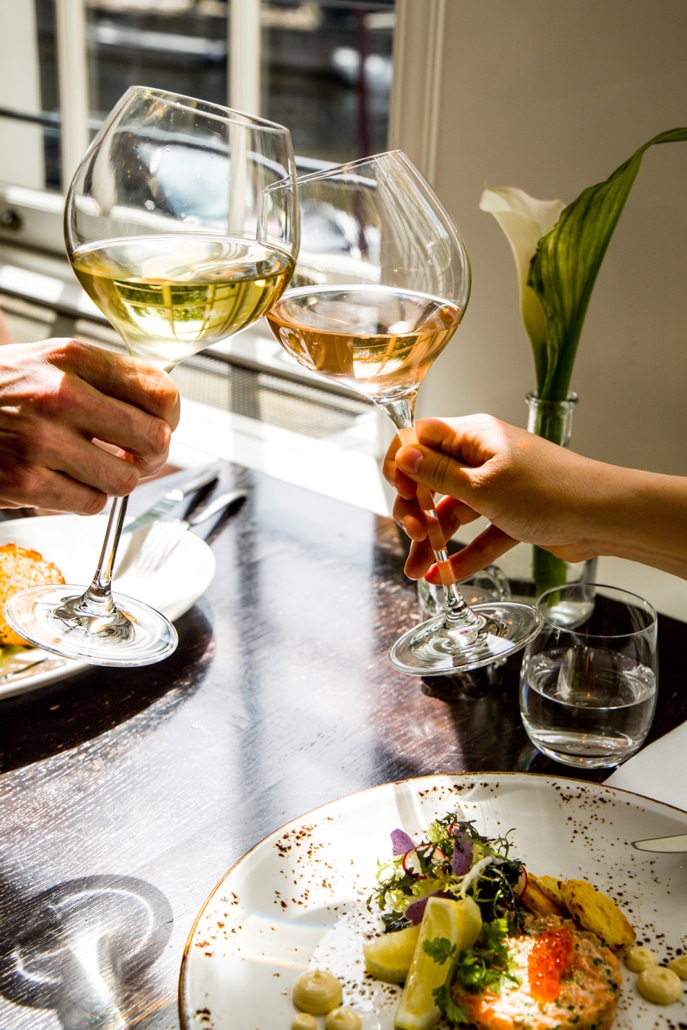 You are the main point of contact for our guests and contribute to a unique guest experience.
Your broad experience makes you a real expert when it comes to guest service.
You are responsible for partly developing, executing and implementing the personnel policy within the Ambassade Group.
You will work closely with a small and professional team.
Working in the housekeeping department of the Ambassade Hotel means contributing to our high quality and personal service.
You are responsible for the success within the Housekeeping team, in which you will assume a leading role.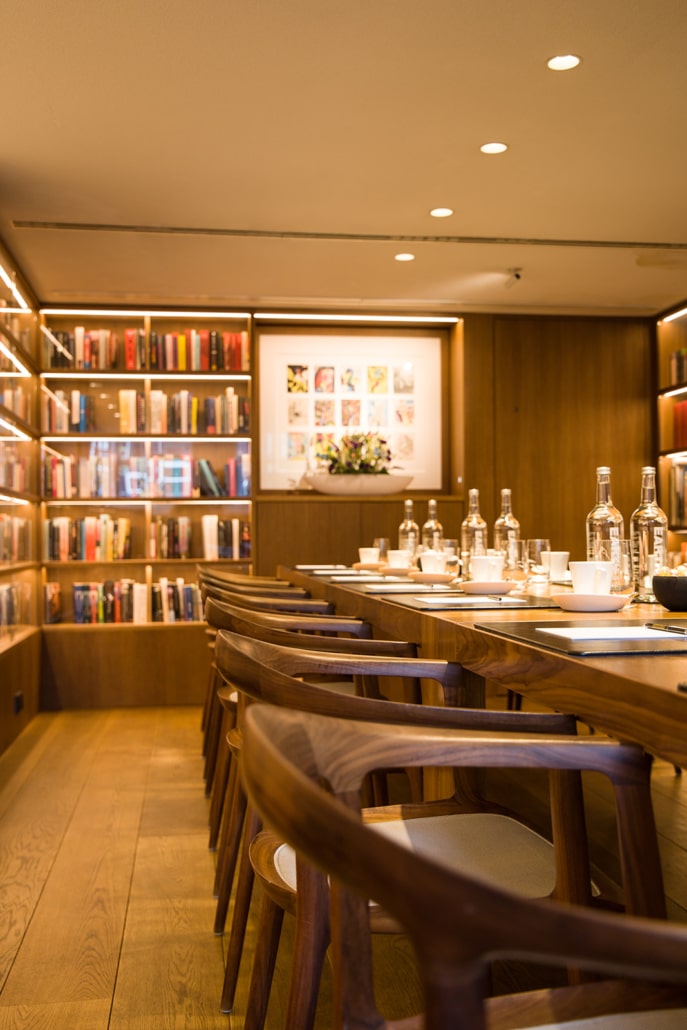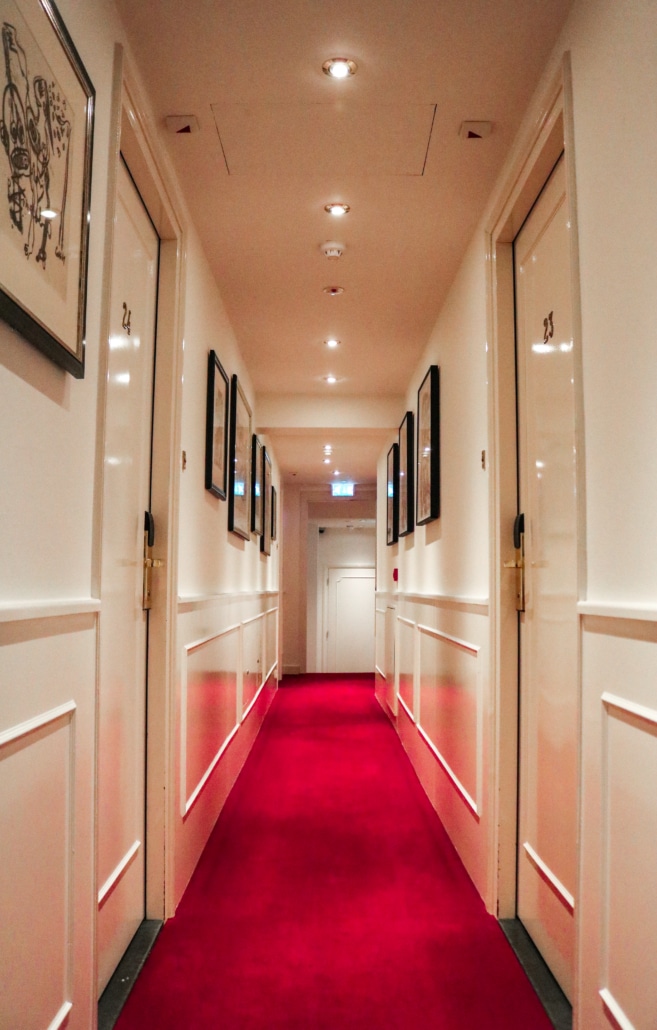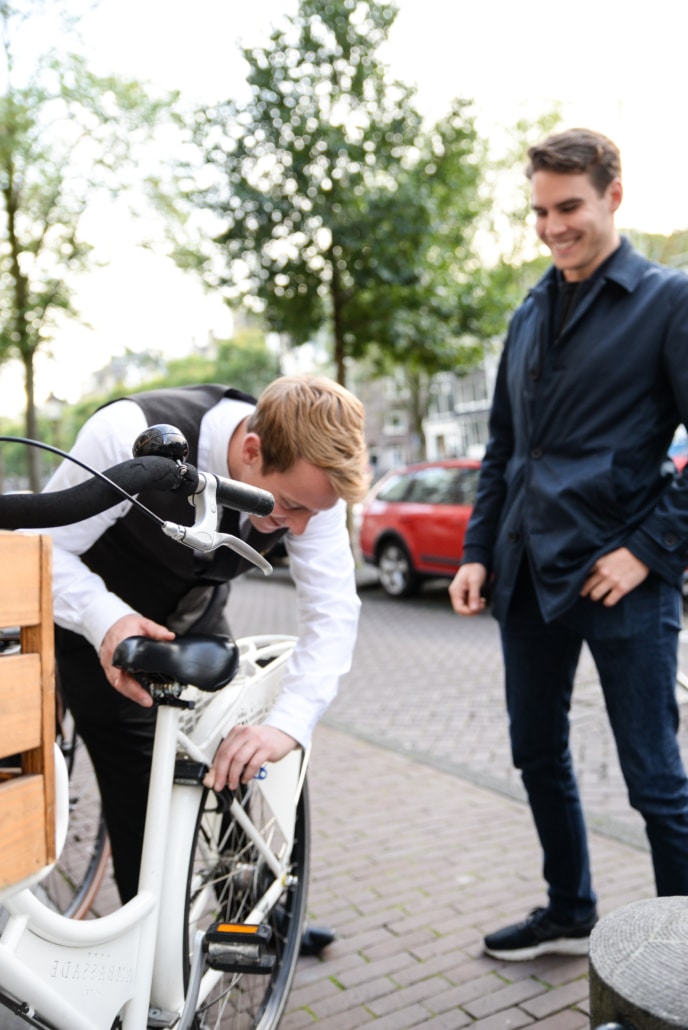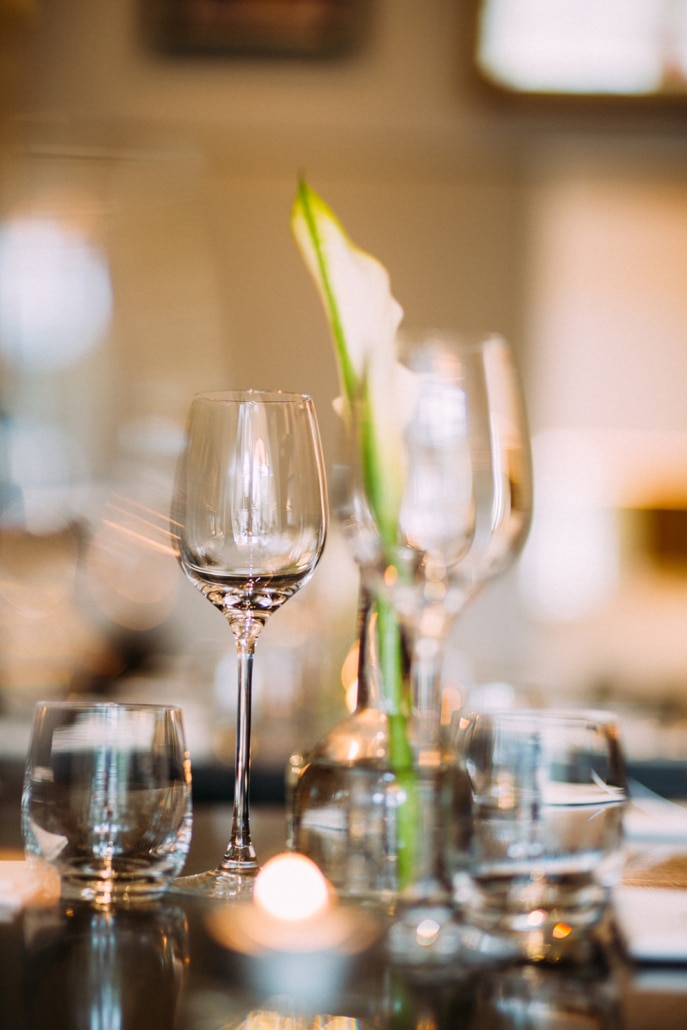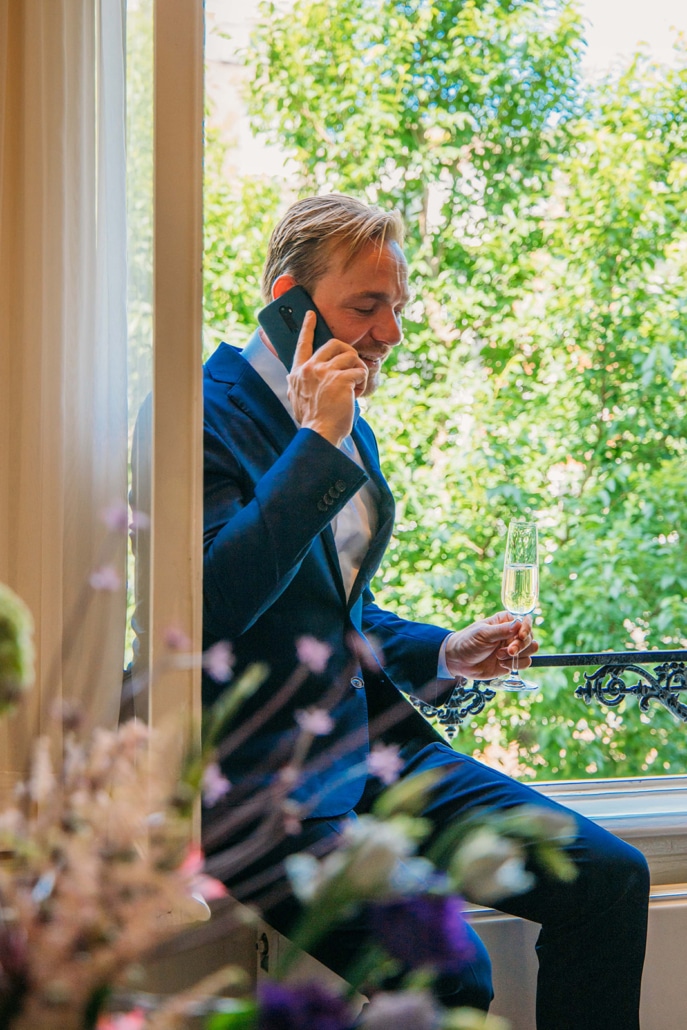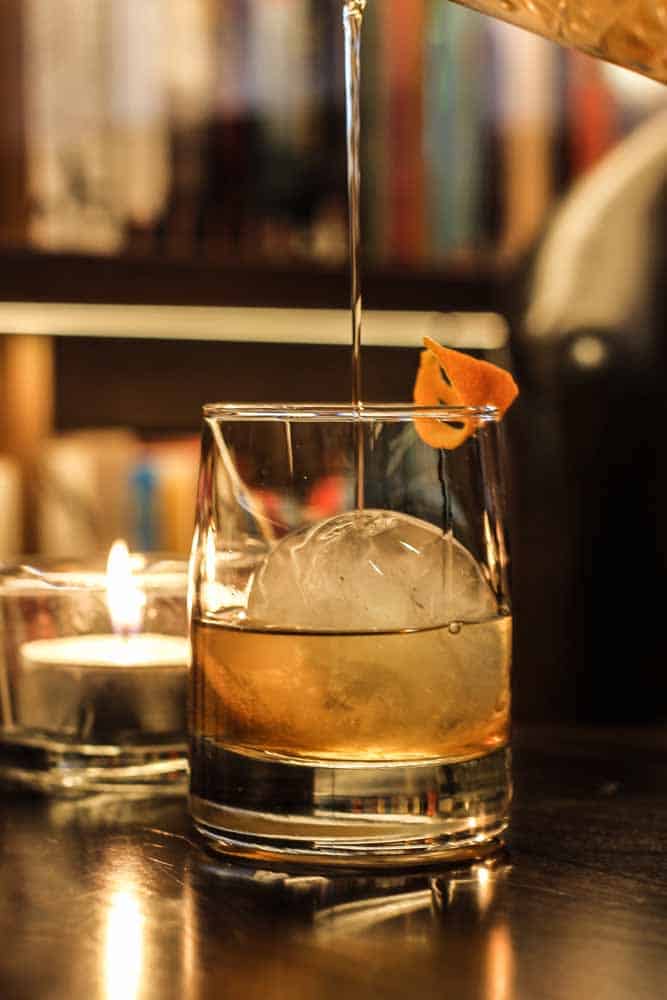 Do you like working with numbers and Excel? And are you curious about what it's like in the financial department of a hotel?
OK, they may all say this, but really: no two days are the same in our Marketing & Sales department!
The front office team is a small, enthusiastic and solid team. Every day our front office staff provide the very best service for our guests.
You will be working with experienced HR colleagues. You will also have a lot of contact with the other departments within our hotel.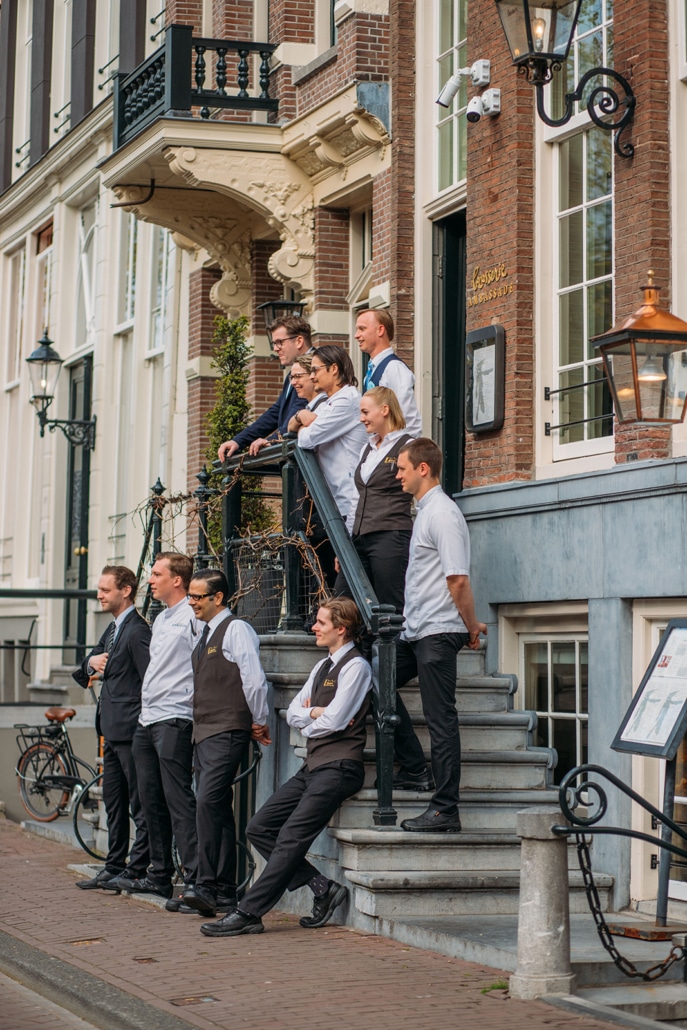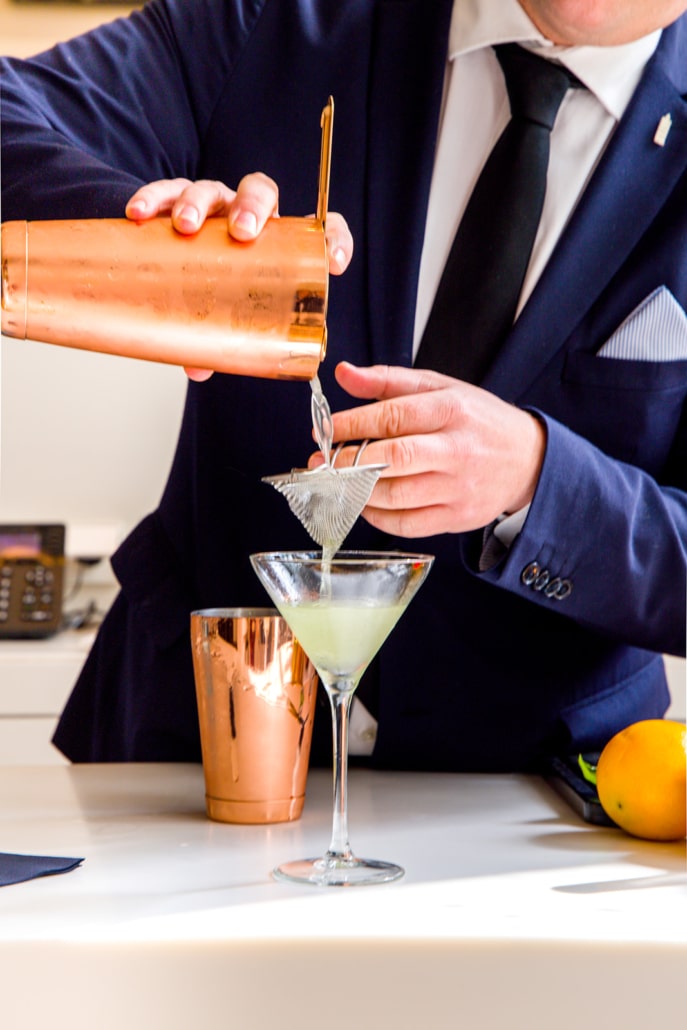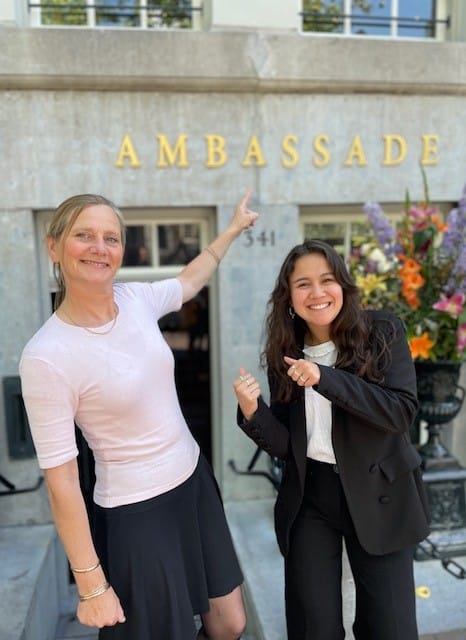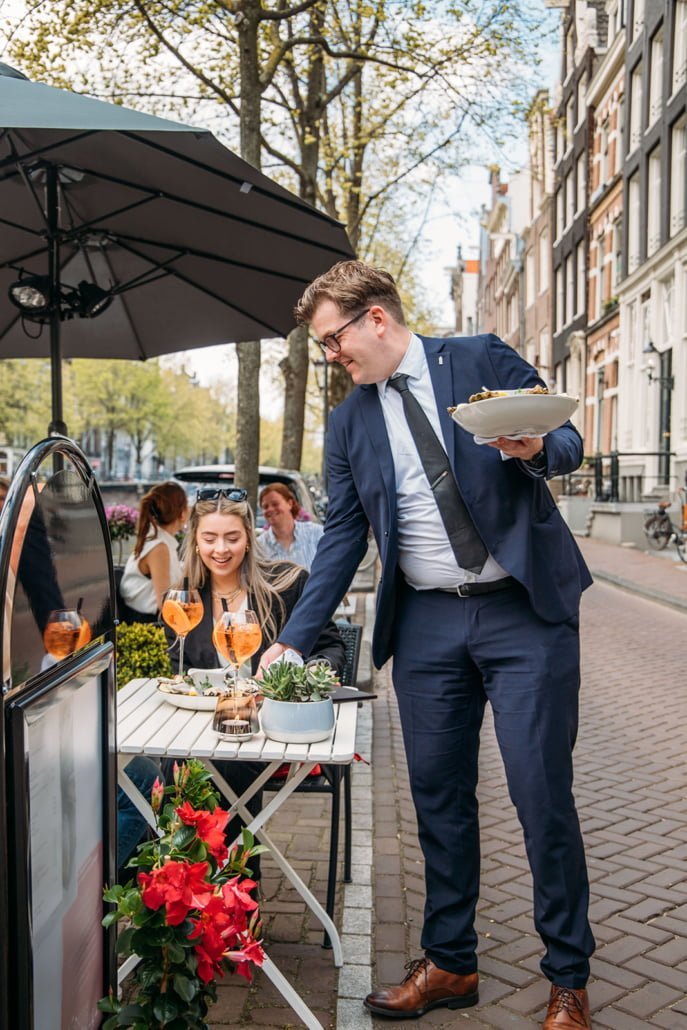 PASSION FOR SERVICE
The Ambassade Hotel is a real Amsterdam family-run business and pays a lot of care and attention to its guests and employees. Providing excellent and personal service is very important to us. What we look for in our employees is a great sense for service and quality. All our employees are very passionate about their work as hosts and enjoy it very much. We attach great importance to creating a pleasant and enjoyable working environment for all our employees.
If you are looking for a pleasant, educational and challenging job or internship in hospitality, you have come to the right place. If you would like to know what vacancies we have for the hotel and our brasserie, have a look below.
Emmy en Jasmine helpen je graag!
Heb je nog vragen over deze vacature?
Neem dan gerust contact met ons op!
Je kunt ons bereiken via:
Telefoon: 020-5550222
E-mail: pz@ambassade-hotel.nl
WhatsApp: +31 6 495 463 59
We kijken er naar uit van je te horen!